I AM BEATRIZ, A PHOTO AND VIDEO PRODUCER

Since I was a child, I have been passionate about photography. My father taught me how to use a manual analogic camera and develop our own films and photos at home. We built a homemade pinhole camera, we developed cyanotype prints on the sidewalk under the house… I enjoyed those experiments a lot!
I ended up studying Audiovisual Communication in Madrid and I also obtained a couple of European scholarships (Erasmus and ARGO/Leonardo) to continue learning in this field in Italy and Germany.
After gathering experience in television, film, radio, written media and online marketing, I spent almost ten years working for trivago in Germany.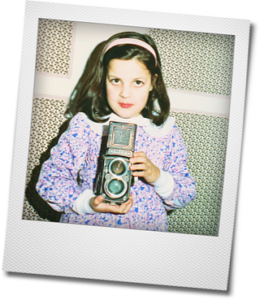 My responsibility was creating and modelling a unique job: the inhouse production of video and photography for, among other purposes, external and internal communications in their social media and corporate pages, taking care of the whole process (from the beginning –the concept– until the end –the postproduction).
I worked independently as well as in teams. I had the chance of being a team lead for some time and I also have had the role of mentor (Talent Lead) within the company.
You now can find me as a photo/video freelancer (or "selbständig") in Düsseldorf, (NRW, Germany), Madrid (Spain) and actually potentially worldwide, for projects of various kinds. Documentary is my passion and I have also participated in exhibitions in Düsseldorf and Spain.
I also love writing: I have a personal blog for many years, and got articles, poems, etc. published as well.
Shall I call myself a «filmmaker», "video producer", "photographer" or "videographer"? A writer? I never could find the exact word, but we can leave aside the labels: I never liked them anyway.
You can see my full CV in my LinkedIn profile.

Do you still want to know more about me?


If you arrived until here, I can still unveil you some other details!
I am a big fan of ironic-sarcastic humor, and my idol in that sense was the film director José Luis Cuerda.
I am a tireless traveler. My greatest journey was travelling solo during eight months in Southeast Asia, but I take the backpack everytime I can. I recommend!
Music is a very important part of my life, and that is also reflected in my work, because I always pay a lot of attention to it! (in fact, I enjoy collaborating with professional musicians / composers for my videos). I play several instruments myself.
I love cooking and exploring international dishes, but I very much miss the taste of the Spanish cocido of my family and a vermut. ¡Que aproveche!

I don't own a car, but one day I will own a camper van to travel around!
I value friendship as one of the most important things in life if not the most.
Press

Here you can see some examples where I had contact with the press for one of my videos:
Liebeserklärung einer Spanierin an die Stadt : Beatriz' verliebtes Düsseldorf-Video Eine Drohne schickte Beatriz Huélamo über Düsseldorf. Mit der filmte sie den Rhein, die Altstadt, die Radschläger, Pommes essende Mädels an den Kasematten. So setzte die 34-Jährige Düsseldorf ein kleines Denkmal.
And you know what? I also appeared in a Spanish TV program showing Düsseldorf, the city where I live!

Now you know some things about me;
what can I do for you?